How Floors 4 Less Was Started
WARNING!!!  What you are about to read is real!  Names have been omitted to…well you get the idea.  Back in 2004 I decided to replace the flooring in my home that I purchased back in 2001.  After going from showroom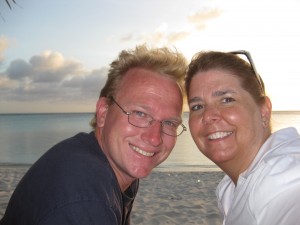 to showroom, checking out sample after sample, comparing prices until I couldn't remember what was what, I finally decided on a product and company to install it.  A written estimate was received and all details were ironed out.  Final preparations were made which were extensive on my part.  If you've ever replaced your flooring you know what a project it is just to prepare for someone to come in and start tearing your house apart.  I took off from work after hours of packing/preparing the house for the install.
The day arrived and I waited, and waited, and waited…finally at 10am I called to inquire where the installers were.  I was assured they would be here shortly.  Another call at 11am, still no installers, more excuses.  My final call at 1pm where I was informed that…you guessed it, I was re-scheduled until tomorrow.  The installers did show up…at noon the next day!  Unbelievable!  Unfortunately,  the story does not get better.  The installers started to prep the floor without taking up my existing flooring which was discussed at the time of the estimate.  Thankfully, I was there and stopped them (which they were none to happy about) and told them it had to be taken up.  There response was simply, they didn't have that on there work order.  Sigh…Finally, the floor was laid several days late only to find that no floor leveling was done leaving several high spots throughout the floor!
Now here's the SCARY part!  This was all done by a well established, well known company here in Pensacola that has been around for many, many years and has contracts with large builders!
I tell you this story because it was the catalyst that started Floors 4 Less.  I KNEW that I could do a much better job at providing a high quality customer experience while still providing quality products at reasonable prices.  Floors 4 Less was born!
My name is Matt Spitsbergen, and I am the owner of Floors 4 Less.  I am a Pensacola native, born in Baptist Hospital.  I am married with three girls ages 19, 9, and 8.  When you trust Floors 4 Less to take care of your flooring needs you can rest assured that your residence will receive the same care and attention that I would expect in my own home.  Also, when you invest in small businesses you are helping grow our local economy.  One hundred percent of funds received goes right back into the local area!
Sincerely,
Matt Spitsbergen